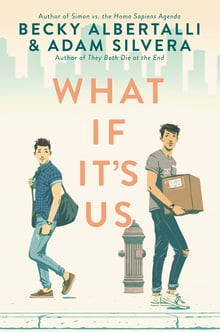 Chapters 1–4
Arthur and Ben couldn't be more different. Arthur, a Jewish teenager from Georgia, is in New York City for a summer internship that he hopes will help him get into an Ivy League college. Ben, a native New Yorker of Puerto Rican descent, is attending summer school so that he can avoid repeating 11th grade. Find out what happens when a series of coincidences brings these two together.
Start learning with an activity...
Practice

Answer a few questions on each word. Get one wrong? We'll ask some follow-up questions. Use it to prep for your next quiz!

Spelling Bee

Test your spelling acumen. See the definition, listen to the word, then try to spell it correctly.

Vocabulary Jam

Compete head-to-head in real-time to see which team can answer the most questions correctly.
Created on December 13, 2018 (updated December 17, 2018)